(Updated January 19, 2013 8:15 PM) -  (A Message to you Hoaxers HERE) (New Info: Updated Post HERE)
I am continued to be amazed at the absolute stupidity of some of the people commenting here. I've added a few more photos below that clearly show the differences of the Parker sisters. You folks need to get a grip on reality and stop wishing for this to be a real conspiracy. It is not. You cannot prove to me or anyone that Sandy Hook was orchestrated by the government. You cannot prove that little Emilie Parker is still alive. She is not. In fact I'll donate $20,000 to a charity of your choice if you can bring forth evidence that Emilie is in that photograph with Obama. You can't, because she isn't. Oh what fools some of you people are. -JRoycroft
January 16, 2013 – I need to clear something up right now. There are some sick minded people out there who find some sort of sick thrill trying so hard to perpetrate a hoax over Facebook and social media outlets about what happened at Sandy Hook. Some people are even taking it to the extent that the entire event was orchestrated by the Obama administration in an effort to push the gun control agenda. They are trying desperately to make you believe that there was no massacre and no children died. It was all staged by Obama.
For those of you that are continuing to help spread these lies, in particular, Emilie Parker being alive and well. Emilie Parker is not alive and well, she is in fact dead. You people spreading lies about this little girl should be ashamed of yourselves. Stop jumping to insane conclusions just because you saw it on the internet. Get a clue…everything isn't real. Are you folks really that damn stupid. Is your life really that boring that you have to be a conduit for conspiracy theorists? Below is a photograph of what some are saying is Emilie Parker, taken after the massacre, sitting with Obama. They are saying this is proof that she is alive. This is disgusting and heartbreaking knowing that some sick jerk spread this lie around the internet.
There are several blogs  that are saying the photos of the Parker family have been Photoshoped. I have used photography forensic tools, and have proven to my satisfaction that none of the photos have been altered in any way.
Here is the truth – Emilie Parker has two little blonde sisters, Madeline age 4, and Samantha age 3. Both are seen in the photograph above with Obama. That is not Emilie Parker with Obama.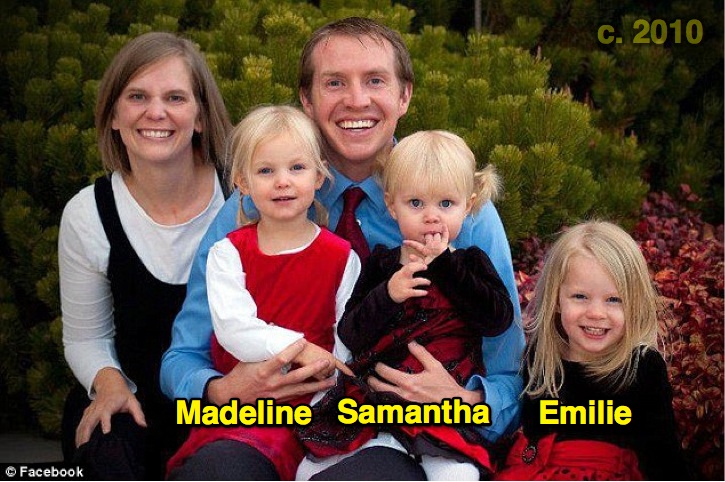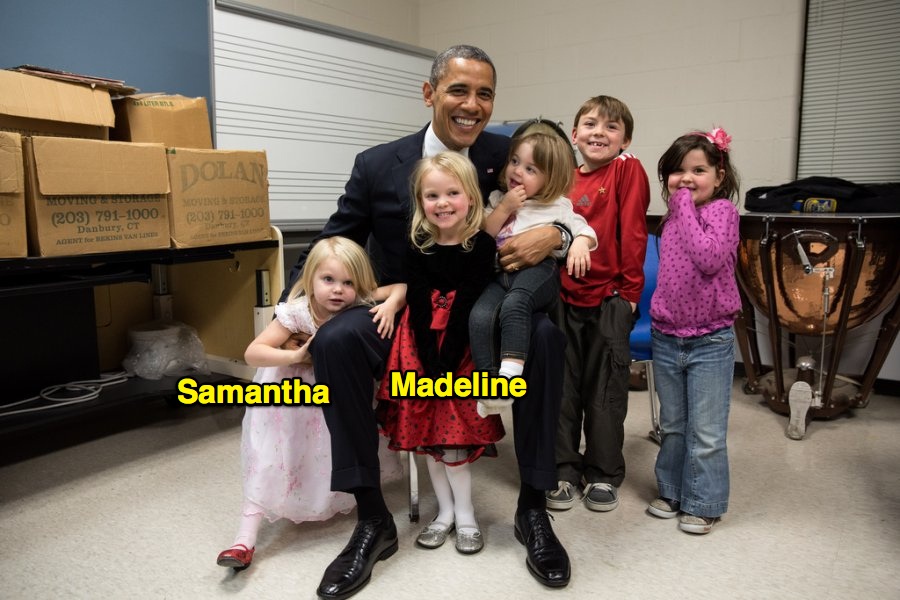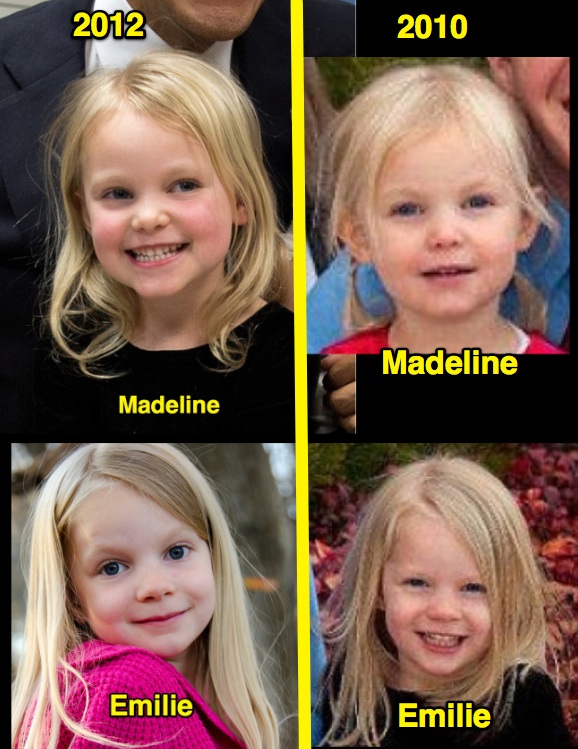 So you folks who help spread that hoax need to correct your false information. Do your homework.  How must the Parker family feel seeing these lies and their little Emilie being used in such a hurtful way?
We all know how bad the media botched the news with their knee jerk reports, and unverified stories. Then we have Obama using the Sandy Hook massacre as a platform to get his gun control agenda pushed. He used children to reach into the hearts of the ignorant.
Shame on those of you who added to the pain of this family. Enough already! -JRoycroft